License PIN is a unique string identifying each myTaxExpress installation. After clicking on menu "Help/License | Install License Key Manually...", a license window will pop up with a license PIN.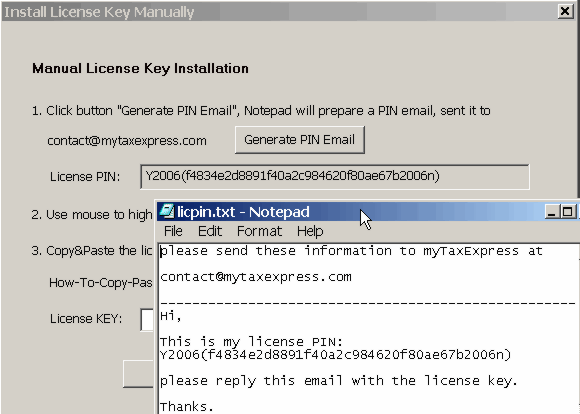 An email with the displayed license PIN will be prepared by clicking on button "Generate PIN email". You can send that email to us at contact@myTaxExpress.com in order to get a license key.
License PIN and Key are different strings. License PIN is unique in each software installation, We issue a license key which tries to match the PIN to enable netfile/efile/print function.