How to send netfile to CRA?
Since myTaxExpress 2013, you can submit netfile directly within myTaxExpress software. Here are the steps: 
1) Click icon "Create netfile" or "NetFile"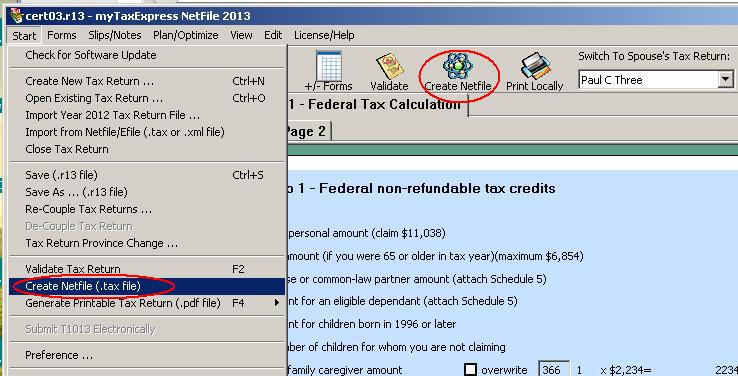 2) Click 'Submit Netfile' button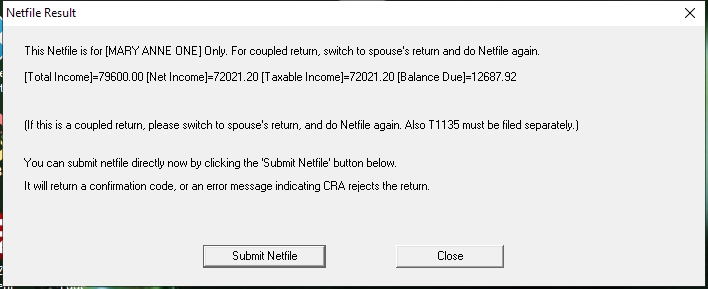 3) Read Netfile terms and conditions, and click "Continue Netfile" button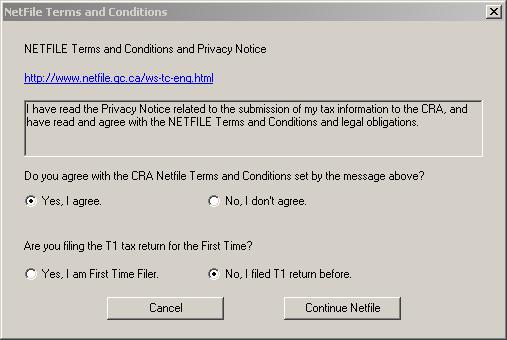 4) Receive Netfile confirmation code, or error message if Netfile is rejected by CRA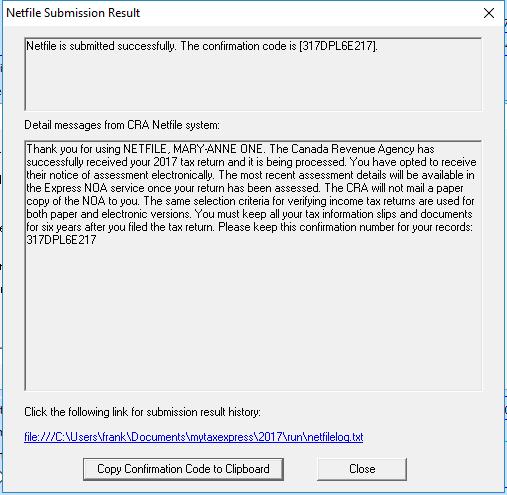 5) You can save return file again, confirmation code is save to return. It will be printed on page 1 of T1 of client copy.
Tags:
netfile
,
submit