Where can I find the confirmation code after netfile/efile in myTaxExpress?
After netfile/efile in software, save your return file and print out the client copy. The confirmation code is printed at top or bottom on page 1 of T1.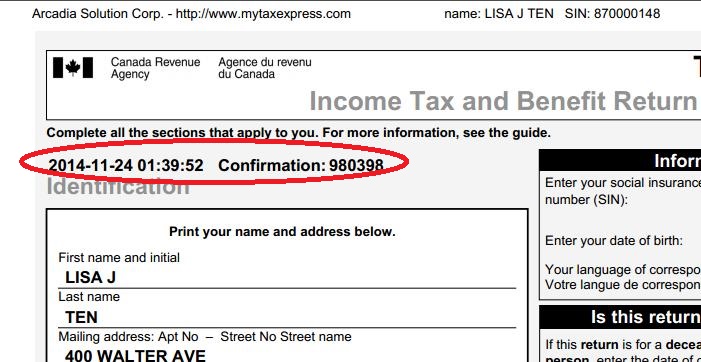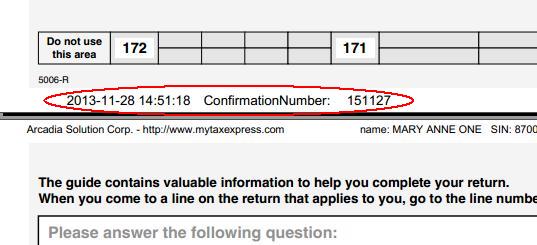 Plus in software, the confirmation code is shown on page 4 of T1 after filing.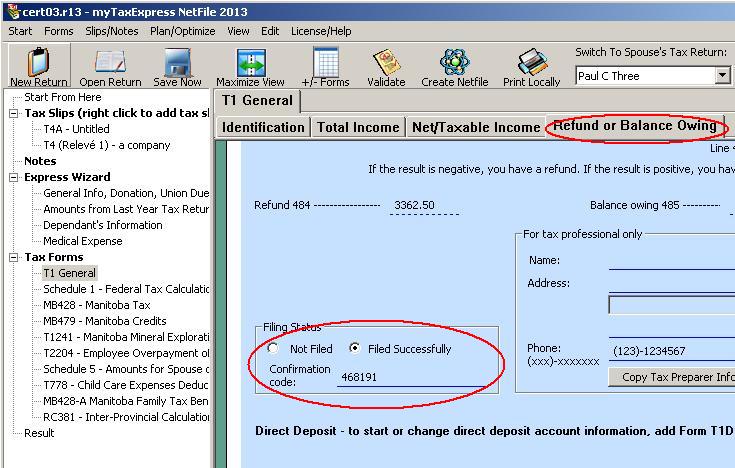 Tags:
Confirmation