How to claim disability amount?
Disability amount for taxpayer (self) is claimed at Field 316 on page 1 of Federal Schedule 1, and Field 5844 on page 1 of Provincial tax form. These two fields both will launch a supporting field window. In the supporting window, you need to check the checkbox to enable the disability claim.
Form T2201 of disability certificate is not needed in tax return.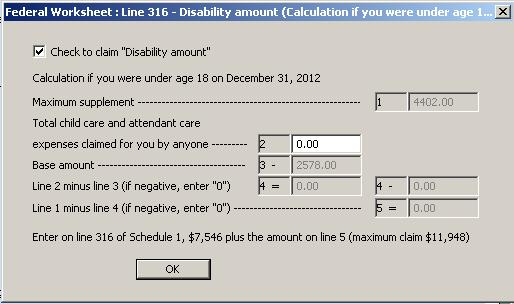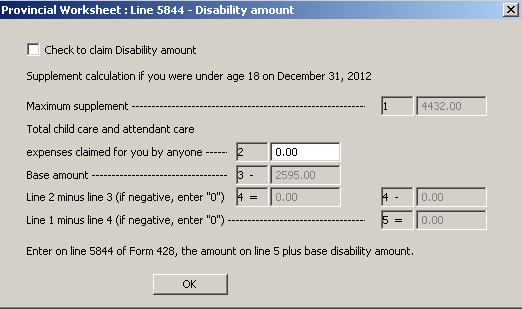 Tags:
disability
,
F316
,
F5844