How to access your Dashboard on docsign.ca?
Once you have registered with the docsign.ca website, you can log into your Dashboard on the site. 
In Points / Subscription section, it shows you the points balance, and your subscription information if any. 
In Tools & Service section, there are different icons to redirect you to various services or tools pages. Please see the screenshot below for details about each icon.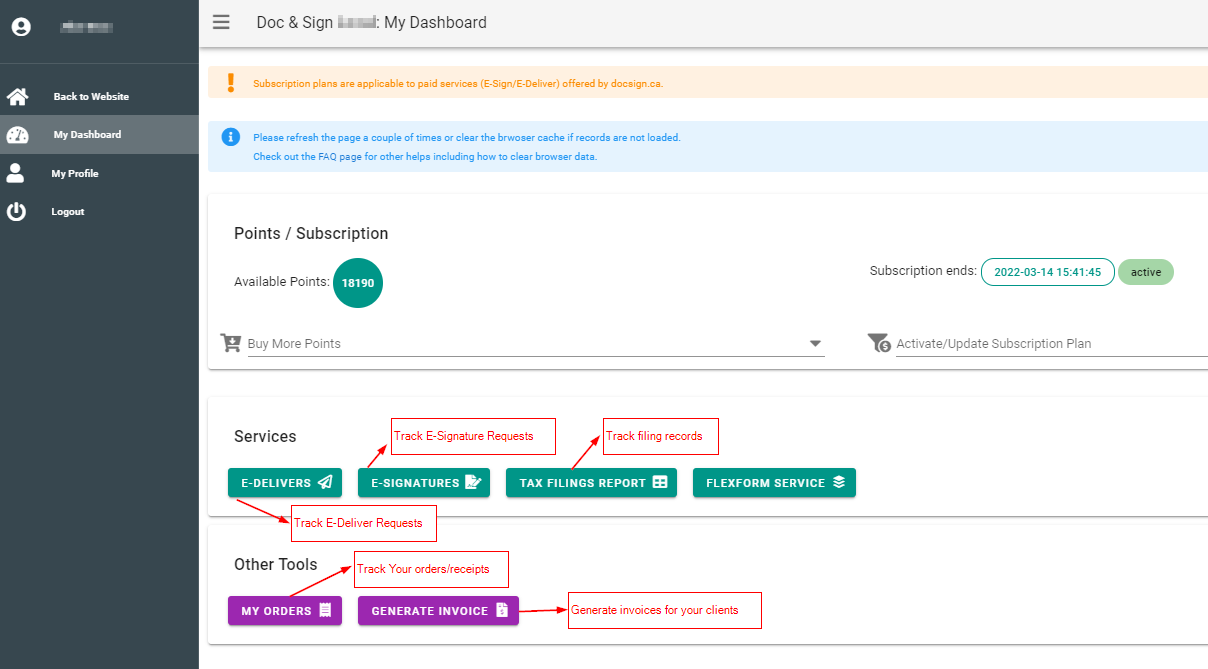 The following video shows you how to log into your Dashboard.
Tags:
dashboard
,
docsign
,
docsign.ca