PAD (pre-authorized debit agreement) is only available for EFile software for now. EFiler can help tax payer set up a pre-authorized payment to CRA online.
1. Fill part G of form T183 first, it contains payment amount, account and payment date information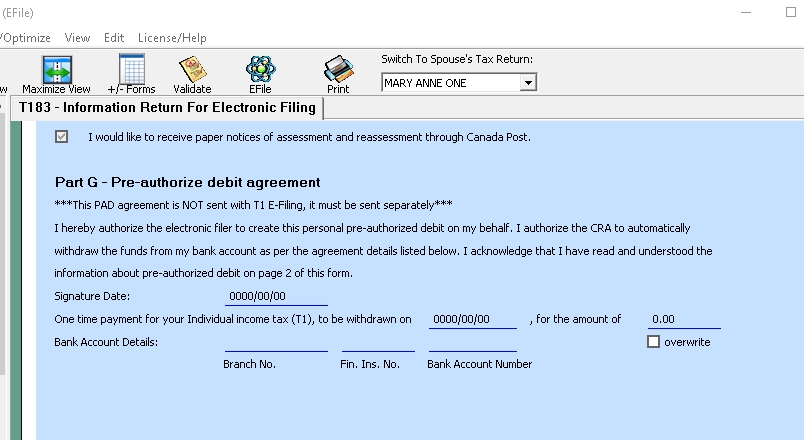 2. Choose menu "Start | Submit Pre-authorized debit payment" and get a confirmation.