[Save tax return]

To save your tax return, Click menu "Start | Save or Save As", or click button "Save Now" on the toolbar.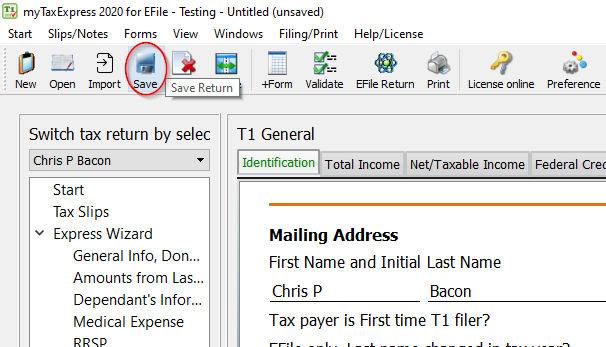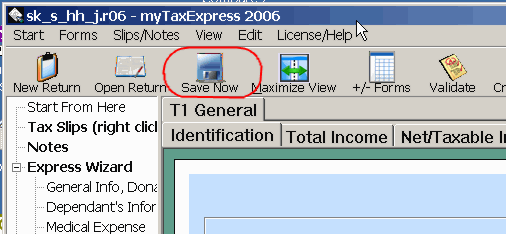 You can give your tax return file name as you want, and select the directory where you want to save the tax return file, click 'Save' button, the file will be saved. Please keep the filename suffix as .r03, .r04 etc. The last two digits specifies the tax year the tax return is for.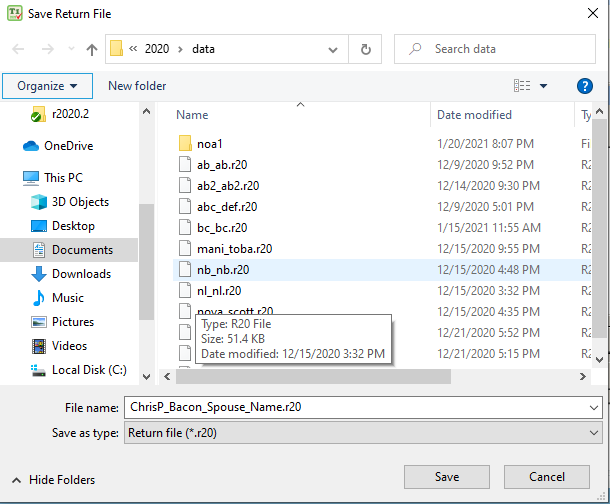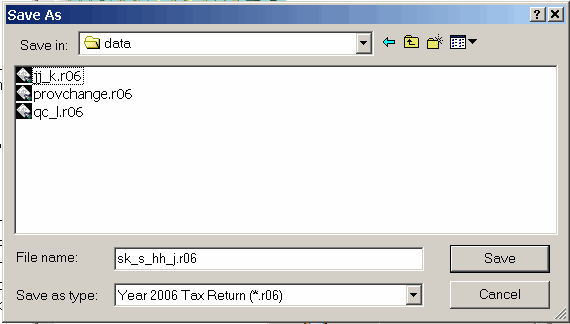 Please save frequently when you are working on your tax return.